physiotherapy is a type of physiotherapy that focuses on injuries and disorders of the human musculoskeletal system. It includes bones, muscles, joints, tendons, and ligaments.
orthopedic physiotherapy involves proper exercises for the musculoskeletal system and aids in regaining function to perform daily activities. It also encompasses pre-and post-operative rehabilitation for joints, muscles, and ligaments injuries.
Preoperative physiotherapy is recommended when a patient must be physically fit to undergo surgery, especially for joints. It not only aids in the improvement of joint movement before surgery, but it also aids in post-operative care, allowing patients to recover from surgery more quickly.
Orthopedic physical therapy has the potential to make your life better. After surgery, an injury, an accident, or an ailment, a skilled orthopedic physiotherapist in Jaipur can help you get back on track with your daily activities. This is the case because an orthopedic physiotherapist specializes in diagnosing and treating conditions affecting any part of your musculoskeletal system.
To treat your injury or condition appropriately, an orthopedic physiotherapist works to integrate all of your other bodily systems, particularly your neurological and cardiovascular systems, with your musculoskeletal system.
At 360o Knee Clinic, Dr. Dilip Mehta, an experienced orthopedic physiotherapist in Jaipur, helps patients manage their pain and recover quickly.
Additionally, Dr. Dilip Mehta, a skilled orthopedic surgeon in Jaipur, ensures that patients receive the most effective physiotherapy in Jaipur, allowing them to recover faster and resume their routine as soon as possible after their orthopedic surgery.
Moreover, he counsels patients suffering from various orthopedic issues. He also educates them on the risks of dysfunction and prevention of injuries in the future to avoid recurrence.
Now, let's know,
Which conditions can orthopedic physiotherapy help with?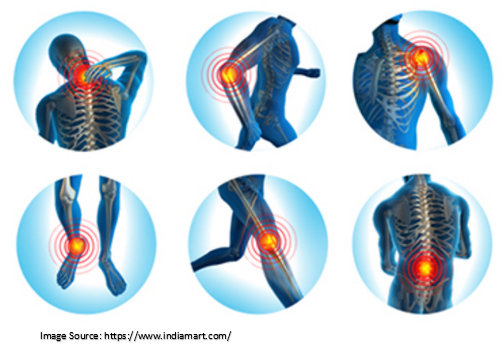 Almost any condition that affects your ability to move or function physically in your daily life can be treated with orthopedic physiotherapy.
Orthopedic physiotherapy can be used to treat the following musculoskeletal conditions as a primary or secondary treatment option:
frozen shoulder
joint discomfort
decreased range of motion
pain in the lower back
muscular dystrophy
Our skilled orthopedic physiotherapist in Jaipur can also assist athletes in moving safely to avoid injuries. They can also aid in the recovery of athletes who have sustained sports injuries.
The physiotherapist can also help senior patients improve their balance and avoid falling. They can also aid in the recovery of older adults who have had knee or hip replacement surgery and maintain strength and mobility.
Rehabilitation After Orthopedic Surgery
Physiotherapy can help you recover from orthopedic surgery by reducing pain, improving your range of motion, and preventing scar tissue build-up. It can also aid in regaining your balance, strength, and mobility.
Patients usually need physiotherapy after the following surgeries:
rotator cuff repair
knee arthroscopy
Rehabilitation After Acute Injury
A single traumatic incident to the body causes acute injuries. If you have an ankle sprain, meniscal tear, or disc herniation, our expert orthopedic physiotherapist in Jaipur can assist:
with the weight-bearing restrictions
manage pain and swelling
restore range of motion
regain strength
teach movements that don't aggravate your condition
Rehabilitation After Chronic Injury
A chronic injury is a damage to your body that develops over time, usually due to minor, repetitive injuries to your tendons, bones, or joints caused by your movement patterns.
Chronic injuries include the following:
Shin splints
Carpal tunnel syndrome
Tennis elbow
Our proficient orthopedic physiotherapist in Jaipur can analyze your movement patterns to determine the source of the injury. They can also assist you in managing symptoms such as pain and swelling and teach you ways to move safely to avoid future injuries.
Now, let's discuss,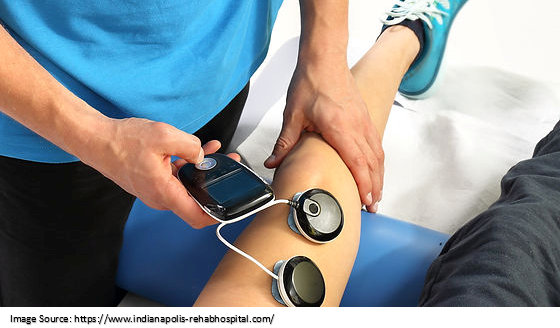 Physiotherapy for Orthopedic Conditions
The following are the physiotherapy treatment options for orthopedic conditions:
Mobilization and Motor Control Techniques:
Your therapist may recommend exercises to improve your overall health and range of motion and strengthen specific parts of your body.
Manual therapy:
It is a type of physiotherapy in which the therapist uses their hands to alleviate pain and stiffness while encouraging better body movement.
Exercises for Rehabilitation:
Exercises are scientifically designed to help you improve your posture, spine, and joint mobility and stabilize and strengthen the muscles that support your bones.
It is best to choose a variety of exercises to combat such orthopedic issues, such as:
Strengthening exercises
Flexibility and stretching exercises
Exercises to improve balance
Exercises to improve functional mobility
Other techniques, such as water-based exercises like hydrotherapy or aquatic therapy, may be used occasionally.
Take away
An orthopedic physiotherapist is trained to diagnose and treat injuries and conditions that affect any part of your musculoskeletal system. These include muscles, bones, ligaments, tendons, and connective tissues.
Depending on your condition, your therapist will use various treatment methods, mobility aids, and manual therapeutic approaches to repair the damage, relieve pain, and restore your physical abilities.
Stick to the treatment regimen and communicate with your therapist once you have found the one you can trust so you can resume your routine quickly.