Orthopedics is a broad term with an even bigger medical specialty. Many people are unsure when or if they will require the services of an orthopedic surgeon or where to look for one if they do. Some patients are even wary of orthopedic doctors, fearing that they may be eager to put them under the knife. The Best ORTHOPEDIC SURGEON IN JAIPUR, Dr. Dilip is always there to relive you from your pain.
Orthopedic surgeons are experts in the musculoskeletal system that includes the bones, joints, ligaments, tendons, and muscles that allow us to move and function. It's a popular specialization because the human body has over 200 bones.
Because of the scope of the field, most orthopedic surgeons specialize in a specific area of treatment. This allows them to diagnose, treat accurately, and even prevent orthopedic issues.
Dr. Dilip Mehta is a highly qualified and best ORTHOPEDIC SURGEON IN JAIPUR . He specializes in treating shoulder, elbow, hip, knee, and ankle problems.
He offers the following orthopedic services: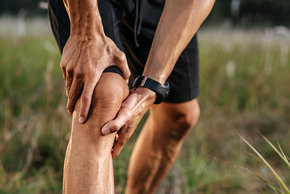 A ligament is a thick, fibrous band of tissue that links two bones. It also connects bones to cartilage, an important component of your body's joints. Ligaments are tough, yet they can be strained or damaged. Sprain injuries come in a variety of grades or levels due to this. Ankle, knee, and wrist ligaments are frequently impacted. The severity of the damage, the location of the tear, and your tolerance for various treatment choices will all influence the treatment plan for ligament injury. To get rid of such injuries visit the best ORTHOPEDIC SURGEON IN JAIPUR.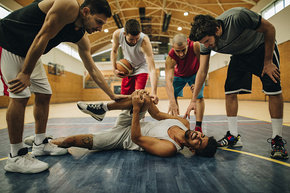 An accident, impact, poor training habits, faulty equipment, a lack of conditioning, or insufficient warm-up and stretching can result in a sports injury. Muscle strains, ligament and tendon rips, dislocated joints, fractured bones, and head traumas are prevalent. Dr. Dilip Mehta also excels in treating minor to complex sports-related injuries sustained to the elbow such as tennis elbow, elbow instability, collateral ligament ruptures, and elbow discomfort from cartilage damage using elbow arthroscopy alongside treating sports-related elbow fractures/trauma and ligament injuries.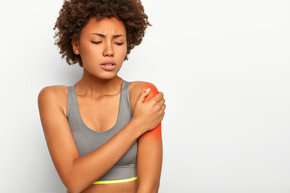 Orthopedic shoulder replacement is a medical procedure where the entire shoulder joint of the patient is replaced with a new synthetically produced one. Being a seasoned orthopedic surgeon, Dr. Dilip Mehta excels in advanced shoulder arthroscopy. He specializes in rotator cuff repairs, Bankart repair, and revision surgeries. If you suffer from a frozen shoulder, you should seek non-operative treatment from Dr. Mehta – who happens to be one of the best orthopedic doctors in Jaipur. Also, he excels in operative treatment for frozen shoulder cases that deliver good outcomes with minimal risk.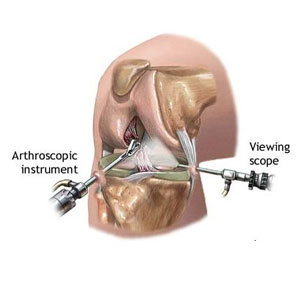 These are surgical techniques intended to save a deteriorated joint and delay or avoid joint replacement surgery. Joint preservation techniques lower the risk of infection and complications from implant surgery. Through this surgery, Dr. Dilip Mehta aims to restore joint movement and relieve discomfort, whether it's in the shoulder, hip, knee, or ankle.
5. Stem cell therapy: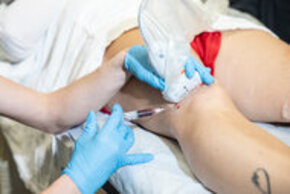 Dr. Dilip Mehta may employ stem cell therapy to treat certain orthopedic disorders and injuries. In orthopedic stem cell therapy, the patient's processed bone marrow is injected into a damaged bone or joint. A type of stem cell found in bone marrow may help reduce inflammation, improve healing, and regenerate healthy new tissue.
About Doctor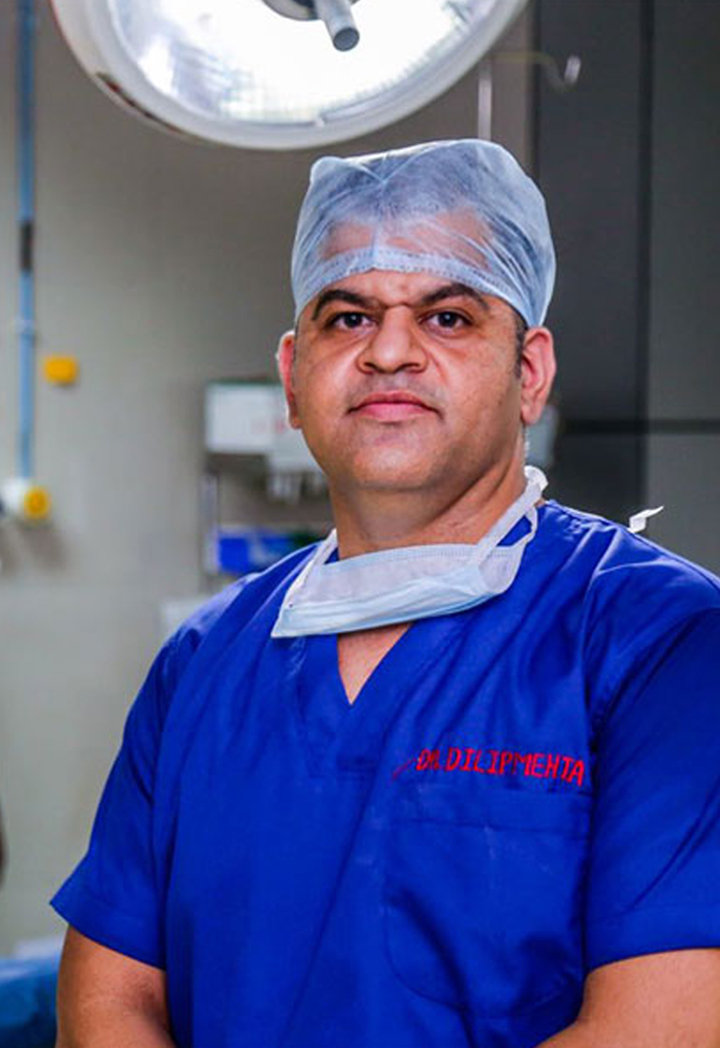 Dr. Dilip Mehta is one of the best orthopedic doctor in Jaipur, specializing in shoulder, elbow, hip, and knee surgeries. He has 15+ years of experience and has dedicated his career to advancing the techniques of the hip joint, shoulder arthroscopy, joint reconstruction, and knee surgery.
Currently, Dr. Dilip Mehta is the medical director and HOD at Indus Hospital, Jaipur. He also practices at his 360° Knee Clinic in Vaishali Nagar, Jaipur. With diverse knowledge of knee surgery, Dr. Dilip Mehta is one of the top-rated arthroplasty surgeon in Jaipur. He uses advanced surgical techniques for reducing postoperative pain and facilitating speedy recovery.
Dr. Mehta has worked with some of the best surgeons in the USA and Germany.
Moreover, Dr. Dilip Mehta, one of the best orthopedic surgeon , has been extensively trained internationally in Joint Replacement, Arthroplasty, and Arthroscopic surgery. His knowledge has allowed him to have a significant influence throughout his career.
Besides, Dr. Dilip Mehta, a highly skilled orthopedic doctor in Jaipur, has immense expertise in advanced orthopedic techniques like hip surgery, complex arthroplasties, and total navigation assisted arthroplasties. These treatments provide better and long-lasting results to the patients.
Dr. Mehta gained knowledge and expertise in advanced hip and knee replacement surgery in Germany and the USA. He is an authority in hip and knee surgery specializing in the latest knee and shoulder arthroscopic techniques and hip and knee replacement procedures.
In over 15 years of experience, he had treated over two million patients. Being a seasoned orthopedic doctor in Jaipur, Dr. Dilip Mehta believes in enabling rapid recovery post sports surgery, performing complex knee ligament reconstruction, and allowing the athlete to regain their livelihood at the earliest.
Dr. Dilip Mehta, one of the best orthopedic surgeon , has performed 1000+ shoulder, hip, and knee replacement surgeries. Dr. Mehta has pursued various courses to advance his knowledge in the vast field of replacement surgeries.
He has many fellowships to his name from India, the USA, and Germany. The fellowship in India allowed him to train under Dr. Sachin Tapasvi in 'Arthroscopy, Arthroplasty, Joint Reconstruction and Sports Medicine' and 'Shoulder Arthroscopy and Arthroplasty' under the guidance of Dr. Ashish Babhulkar.
In the USA, he received training from world-renowned Dr. Stephen Burkhart at San Antonio Orthopedic Group, Texas, USA. In Germany, he received a fellowship from Asklepios Orthopedic Clinic under Prof. Heiko Graichen in 2017.
The fellowship in USA and Germany added to his merit by allowing him to gain experience in the field of 'Advanced Shoulder Arthroscopy' and 'Revision Arthroplasty and Arthroscopy.'
Dr. Dilip Mehta has mastered the Arthroscopy technique, often known as keyhole surgery, for the knees and shoulders. Arthroscopy entails utilizing an instrument to observe the joint from the inside and thoroughly assess the problem before deciding on the proper surgery to provide the patient with the best treatment, such as repairing a damaged joint segment. Dr. Mehta is one of the leading orthopedic doctor in Jaipur, exceptionally skilled in handling complex trauma and complex shoulder pathology cases.
Dr. Dilip Mehta has a keen interest in training other orthopedic residents on his precision alignment hip and knee surgery knowledge. He is deeply committed to enhancing the doctor-patient rapport. Hence, he shows genuine concern and commitment to patient care, including diagnostic, therapeutic, and even spiritual aspects, stemming from a persistent desire to heal individuals who entrust themselves and their families to his care.
Now, let's take a look at Dr. Dilip Mehta's Academic & Professional Accomplishments.
Educational Qualifications

Baccalaureate Degrees
M.B.B.S (1997-2004) Govt. Medical College, Surat Gujarat
Advanced Degrees
M.S Orthopaedics (2004 –07) Govt. Medical College, New Civil Hospital, Surat

Specializations

Orthopedist
Arthroscopic Surgeon
Joint Reconstruction & Replacement Surgeon

Areas of Expertise

Arthroscopy
Arthroplasty
Complex Shoulder Pathology
Total Knee and Total Hip Replacements

Fellowships

Fellowship in Arthroplasty and Joint Reconstruction under Dr. Sachin Tapasvi in Pune.
Fellowship in Arthroscopy and Sports Medicine under Dr. Sachin Tapasvi
Shoulder Speciality Fellowship in Shoulder Arthroscopy and Arthroplasty under Dr. Ashish Babhulkar at Sancheti Institute, Pune.
Advanced Shoulder Arthroscopy training under world-renowned Dr. Stephen Burkhart at San Antonio Orthopedic Group Texas, USA.
Advanced Fellowship in Revision Arthroplasty and Arthroscopy at Asklepios Orthopaedic Clinic, Lindenlohe, Germany, under Prof. Heiko Graichen in 2017.

Research

A very well-detailed thesis/ dissertation titled "Correction of Idiopathic Clubfoot by Ponseti Method of Corrective Casting 'A study of 25 cases under the compassionate guidance of Prof. & HOD Dr. B.V Patel.

Memberships

Indian Orthopaedic Society (IM-7336)
Bombay Orthopaedic Society (117)
Indian Arthroscopy Society (NO.1329)

Teaching Experience

During Residency & Senior Registrarship

Teaching to orthopedic residents
Teaching to nursing staff
Main in charge of undergraduate teaching
Teaching to nursing students and ward boys
Presentations of seminars and journal clubs
Now, let's know
About Dr. Dilip Mehta's 360 Knee Clinic
At 360 Knee Clinic, our mission is to improve the health of our patients with a commitment to excellence in orthopedic care. Our goal is to offer the best quality of care that sets community standards, exceeds the patients' expectations, and provides a caring, convenient, cost-effective, and accessible approach.
Our founder and reputed orthopedic surgeon in Jaipur, Dr. Dilip Mehta, offers all kinds of orthopedic surgery like shoulder replacement, shoulder arthroscopy, elbow arthroscopy, elbow replacement, hip replacement, hip arthroscopy, knee replacement, ankle replacement, knee arthroscopy, and ankle arthroscopy surgery.
In the 360 Knee Clinic, most of our patients become like family. When you come in for an appointment, you will often see Dr. Dilip Mehta. We make every effort to schedule appointments on the same or next working day. We strive to make each patient feel attended to and addressed.
Our expert orthopedic surgeon in Jaipur, Dr. Dilip Mehta, is committed to continued education to provide patients with the most up-to-date technology. To benefit our patients, we only offer the best. Our team members are pleasant to work with, knowledgeable, and skilled in their professions.
Please do not hesitate to speak with one of our staff members if you have any questions or concerns before, during, or after your visit. They are ready to help you with everything you require. We hope you never need our services, but if you do, we look forward to seeing you as a patient.
Dr. Dilip Mehta is one of the leading orthopedic surgeon in Jaipur who strives to serve his patients with modern, ethical, honest, and evidence-based treatment. His international training and experience enable him to provide unrivalled standards and quality of care to all his patients.
Why Choose Us?
In the field of orthopedics and joint preservation, resurfacing, and replacement, we are committed to offering state-of-the-art medical and surgical management as well as evidence-based and time-tested treatment alternatives.
We believe in working together as a team, including trained nursing staff, pain management specialists, qualified and experienced anesthetists, and dedicated physiotherapists. They all are committed to providing the best care, compassion, quality, and safety while improving patients' mobility and quality of life.
We are dedicated to extending life, bringing smiles to people's faces, and providing a pain-free existence.
To improve and enable our patients to recover quickly and safely, we aim to refresh our knowledge and modernize our technology following the newest worldwide trends and standards.
By giving the most excellent patient-centric treatment alternatives, we treat each patient in a unique way that is best and appropriate for them. This helps our patients to heal more quickly and safely, resulting in lower medical costs, shorter hospital stays, and earlier return to work.