Injuries in sports may be devastating - not only physically but also mentally, because they might cut a player's career short. Ligament injuries can occur in any high-intensity sport that necessitates pivoting and sprinting. They usually affect the knees and ankles, although they can also affect the neck, shoulder, back, thumb, and wrist.
You should visit a doctor immediately if your injury has severe bruising, swelling, or obvious deformity. Dr. Dilip Mehta, an experienced orthopedic surgeon in Jaipur, has an excellent track record of treating sports-related ligament injuries. He is exceptionally well-versed in advanced arthroscopic surgeries and complex ligament reconstruction. He is the Director and HOD at Indus Hospital, Jaipur.
Dr. Dilip Mehta is listed among the best orthopedic doctor in Jaipur for comprehensive arthritis and knee replacement treatment.
Let's start with what is ligament injury?
Ligaments are strong, flexible fibrous tissue cords that join bones, control movement, and support the joints. Despite the fact that ligaments are quite strong, a strain injury can happen due to a sudden stretch or twist. Ligament tear is the most severe ligament injury.
Most of us are confused between strain and sprain injury. Though the symptoms may be the same, they are injuries to separate parts of the tissues in a joint.
Sprains occur when a ligament is stretched or torn.
Strains are a pull, twist, or tear of a tendon or muscle, often known as soft tissue injuries. Tendons are tissue cords that connect bones to muscles.
It is necessary for people playing sports regularly to be aware of the common sports-related ligament injuries.
Knee ligament injury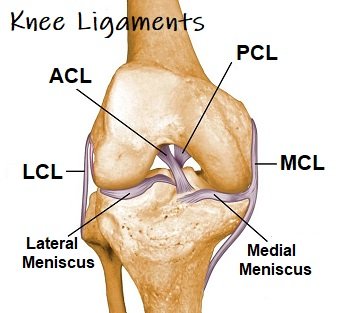 The bones of the knee are held together by four ligaments.
Lateral Collateral Ligament (LCL)
Medial Collateral Ligament (MCL)
Posterior Cruciate Ligament (PCL)
Anterior Cruciate Ligament (ACL)
Tears in the LCL or MCL
A sprain or tear of the outer or inner side of knee ligaments is an LCL or MCL injury. It commonly happens as a result of a knee injury sustained while participating in a strenuous sport, such as skiing. Generally, these types of injuries heal without surgical intervention.
Tear in the ACL
An ACL injury is ligament damage on the inside of the knee, which is frequent in football, and basketball. The injury can range from a minor sprain to a complete ligament tear. ACL tears often necessitate surgery.
Dr. Dilip Mehta is one of the best orthopedic surgeon in Jaipur for ACL repair. He is an expert in minimally invasive surgery.
Tear in the PCL
Among all the knee ligament injuries, PCL is the least common, and it is most likely caused by a fall on the knee or direct trauma. The majority of PCL injuries do not require surgery.
Ankle Sprain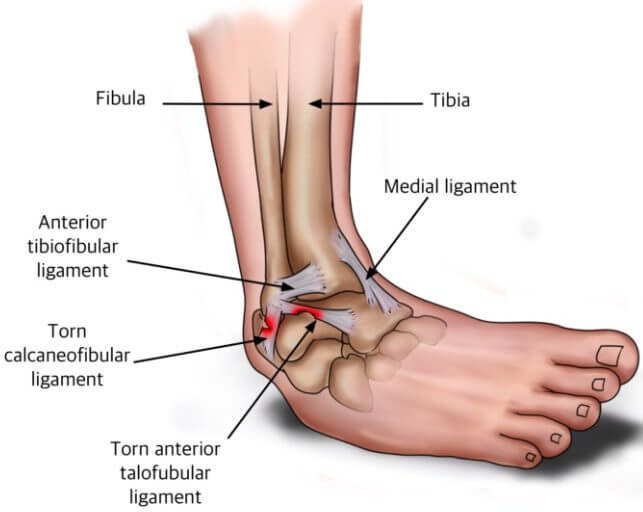 An ankle sprain, which is a prevalent sports injury, causes a micro tear, stretch, or total tear to the outer ligaments of the ankle.
Shoulder ligament injury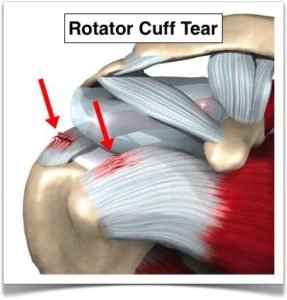 Dislocations of the ball and socket joint usually harm the shoulder ligaments. These are generally severe injuries that need immediate medical attention to put the joint back into place. A shoulder separation entails ripping the ligaments that hold the Acromioclavicular Joint (ACJ), which is located on the outside of the collar bone.
In case of shoulder injury, you can visit Dr. Dilip Mehta, an orthopedic doctor in Jaipur. He has extensive training and experience in Advanced Shoulder Arthroscopy and Revision Arthroplasty and Arthroscopy.
Elbow ligament injury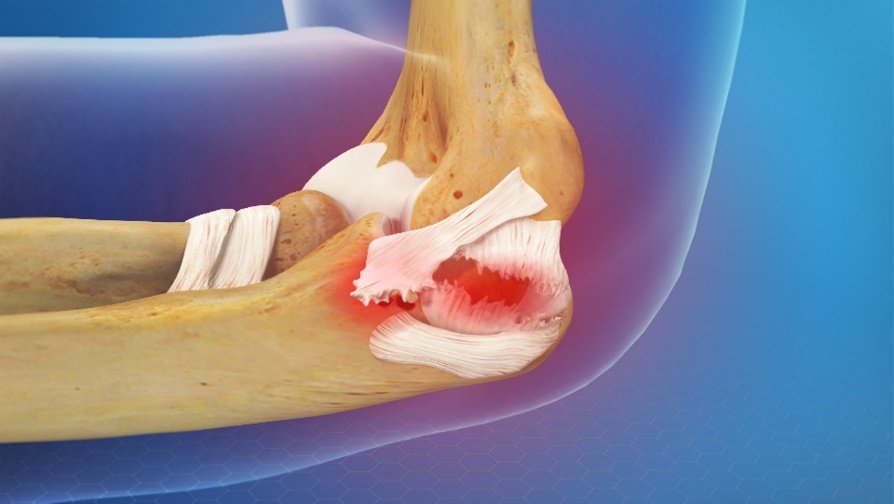 The most common injury to the elbow is the Ulnar Collateral Ligament (UCL). The UCL, located on the inside of the elbow, can be either sprained or torn partially, or totally. It occurs due to excessive pitching, like in baseball, and can be acute or chronic. Falls and activities like wrestling can cause traumatic tears.
Thumb ligament injury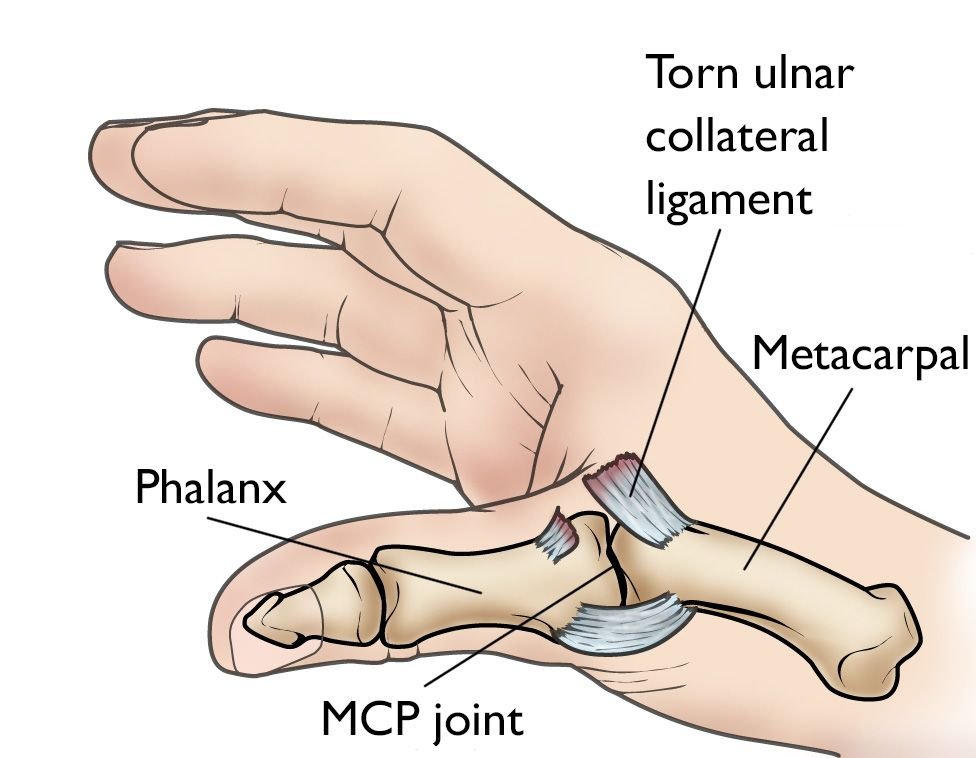 A gamekeeper's thumb is a common thumb ligament injury. The ligament between the base of the thumb and the wrist bones tears in this injury. It generally happens when you are holding something in your hand during a fall, such as a bike's handlebars or ski pole.
Symptoms of ligament injury
Symptoms of a torn ligament vary depending on the severity of the injury but may include:
Acute and sudden pain in the affected area
At the time of the injury, there was a loud pop or snapping sound.
Inflammation around the injured area
Muscle spasms in the injured area
Pain when moving or putting weight on the joint.
Ligament injuries can be extremely painful, so it is best to get medical help immediately. You can contact Dr. Dilip Mehta, a prominent orthopedic surgeon in Jaipur, who will assess your injuries and recommend the best course of treatment.
What are the treatments for ligament injury?
Non-surgical therapy options include the R.I.C.E. approach (Rest, Ice, Compression, and Elevation) and anti-inflammatory medications for mild ligament injuries. The doctor may recommend a splint or brace for protection and comfort. You may also need physical therapy.
Surgical Intervention
A surgical approach to repair a ligament may be required in the case of a major tear or strain. Ligament surgery may involve repairing or replacing the ligament with a tendon graft to keep the injured joint together. You will need physical therapy are surgery.
After a surgical repair of a ruptured ligament, rehabilitation and restoration to full function can take 6-9 months.
Dr. Dilip Mehta, a sports medicine expert and orthopedic surgeon in Jaipur, can help you recover from sports-related ligament injuries quickly and safely. He practices at 360° Knee Clinic in Vaishali Nagar, Jaipur.